Rice is a major staple food in major countries in the world. In fact, it has sustained people who have lived anciently, and it was proven through facts printed in books. In fact, according to history, the cultivation of rice began in China around 2500 B.C. and it spread out to India and Sri Lanka until it was introduced in Greece, Europe, North Africa, Brazil, and in Southeast Asia. In fact, there are two types of cultivated rice which are being planted in major countries in Asia which are Oryza glaberrima and Oryza sativa. Rice is actually part of the Poaceae family or flowering plants that have over 10,000 species and rice is one of them. Hence, since 1991 through the endorsements and recommendations of the President of the United States during that time and the houses of Congress, the National Rice Month was declared to be an official observation to increase awareness about the contribution of rice to the economy of the United States. In fact, there are programs that they have created in order to proactively support this event. Despite that citizens in America do not consider rice as its primary staple food; they gave high regard to it because of growth of their economy. Nonetheless, let's get to know more the official top 10 rice producing countries in the world, and discover other countries that are listed in this list.
10. Japan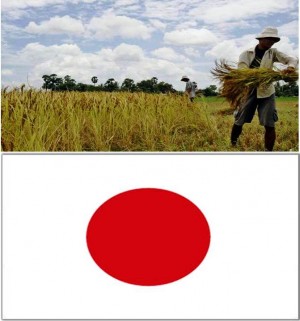 This spot was once taken by the United States with the last 2010 survey for garnering 11.0 million metric ton of rice production which was released by Food and Agriculture Organization. With the recent report, Japan has moved up to the 10th spot leaving its 11th spot, and the 11th spot is now assumed by the United States. It has a total production of 105.925 million metric ton despite of the shortage of farmland that this country has. Nonetheless, because of the continuous cultivation and efforts of majority of farmers in Japan, they still managed to produce this volume of rice amidst the shortage crisis that it had experienced back in 2008.
9. Brazil
It is the largest producer and supplier of rice in Latin America, and Caribbean despite the fact, that rice is not a native food that the ancient Brazilians had based in the history. It was only introduced to them through the African Slaves. Hence, who would have thought that it would grow largely, and it will become one of the staple food that sustain their people. In fact, it is also the first country that has reached and achieved the level of self-sufficiency in rice when it comes to importations and exportations back in 2003 and 2004. They even started exporting rice to Africa in 2008, and in fact it is the main side dish in all of the meals that citizens in Brazil prepare. It has reached 126, 518 million metric tonne of rice production that placed this country to number 9 spot.
8. Philippines
It consistently maintains the 8th rank status as one of the top 10 rice producing countries in the world. In fact, is the country's main staple food which is being served with other dishes whether a meal in the morning, lunch, and dinner. Moreover, it is also the largest rice importer in the world despite that it has gained this current spot. Hence, major productions are derived in major parts of the country such as in Luzon, Western part of Visayas, Central and Southern Mindanao. The green revolutions program has helped greatly the production of rice in the country that contributes to the 2.37% GNP. It has a total production metric tonne of rice for about 162, 664 million. It is more popularly known as Palay and because of the consistent implementation of rice cultivation, the production has increased since 1960.
7. Thailand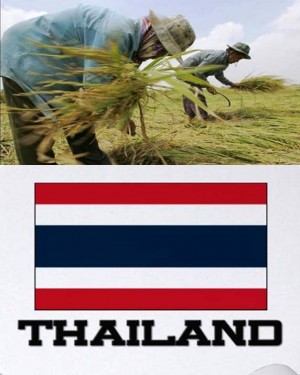 It is indeed amazing that Thailand has maintained its consistent rice production and there are times that its ranking went up to number 5. Hence, rice production is one of the major sources of economic stability and progression of the country. In fact, they are proactively implementing their plans in farmland expansion for increase production and harvest especially when they aimed to have 500,000 hectares of land wherein they have estimated that it will yield millions tonne of rice. One of the quality and costly rice that they are producing is the Jasmine rice, but it's a challenge for them to produce more of this because of the economic strains in the world. Nonetheless, with the last report, Thailand's total rice production came up to 314, 629 million metric tonne.
6. Myanmar/Burma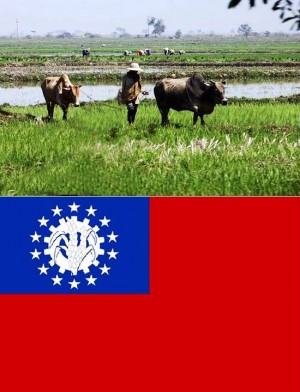 Aside from gaining the 6th spot, Myanmar also received the World Best Rice Award in 2011 for its continuous effort to produce and maintain the finest rice which are the Paw San Rice and the White Long Grain. Everyone who was able to visit the country reaffirmed that their quality output of rice has something to do with the beautiful nature and environment especially the full-scale service that their farmers provide. Everything is in perfect harmony and balance. In fact, just the start of 2012, calculations have been made about the total exportation of rice that might double to 1.5 million metric tons in 2012. In fact, there is a positive forecast as well that it could serve as the country's economic frontier that will serve the whole continent of Asia especially for reaching a total production of 326, 820 million metric tonne of rice. In fact, the country considers it as the most important commodity that they cannot neglect or set aside. They even practice cultivation of it in coastal areas, river valleys, and even in delta areas. Just to let others know it is also known as Burma, but its official name is Myanmar wherein the major economic booster of the country comes from Agricultural side by 60%.
5. Vietnam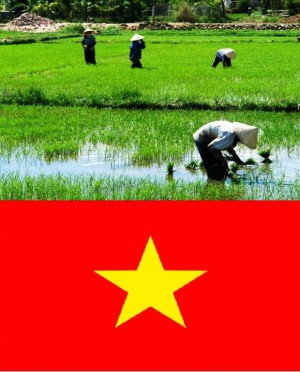 The citizens in Vietnam treat rice as wealth to them since it has been a regular scenario to see them preparing their meals partnered with cooked rice. In fact, it has been part of their growing agriculture and economy that without rice, there will be no money that could sustain their country, and each household. They literally live because of rice. In fact, they even set rules and assistance as to how they will teach their people to be self-sufficient in producing and growing rice within their vicinity. Mekong and Red River are the primary sources of rice in the country, wherein the central rice production is found Mekong Delta. Moreover, there are about 12 provinces that also contribute to the abundance of rice in the country wherein they are called as Rice Bowl in Vietnam because 80% of people who are living in those provinces are engaged in rice cultivation. It's the same reason why it has maintained to be part of the top 5 rice producing countries. It recent production reached to 388,955 million of metric tonne of rice wherein every possible place where rice can be cultivated have been utilized such as houses, water, and even boats.
4. Bangladesh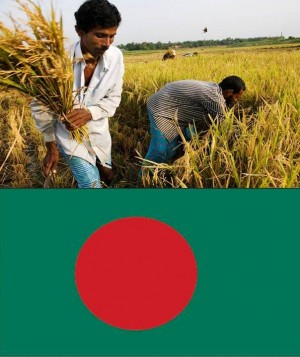 The 135 million people in Bangladesh rely greatly to the rice production not just as its main staple food, but 48% of which provides employment opportunities to their citizens. In fact, the need of rice in the country is also increasing since the population growth increases about 2.3 million yearly. It has produced a total of 477.240 million metric tonne of rice wherein rice became the leading food crop in the country that occupies 75% of their agricultural products and efforts. In fact, it continuously is increasing since 1980 which also proportion to population rate of the country. Hence, the cultivation process that they are implementing to their rice is also dependent on their water supply because of seasonal changes. They are focused in application of fertilizer, irrigation, and planting of varieties of seeds. In fact, about 13 million of families grow rice which boosted the economic progress in agriculture area.
3. Indonesia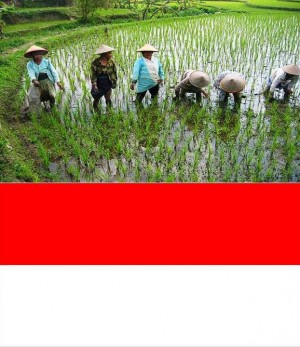 It could be observed that majority of the countries who are included on this are all part of the continent of Asia despite that people in Asia are the last group of people who have received the information about rice against those countries where rice actually originated. Hence, like all other countries on this list, rice serves as the main staple food for them, major source of job or livelihood, and part of their diet since 1980s. They had aimed to be one of the self-sufficient countries when it comes to rice production and they were able to achieve it in year 1985 and it's all because of the increase rate that they have achieved for the past two decades. The last record of production that they have reached is 643,989 million of metric tonne of rice. Moreover, they even implemented and issued a ban in importation of rice in order to shun away smuggling since 2004.
2. India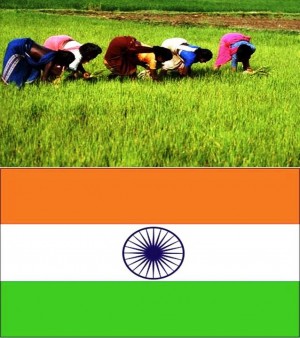 Despite of the declining rate that India had experienced in 2009, they were able to sustain not just their ranking on this list for still making a comeback of their rice production of 1, 337 million. In fact, India is one of the countries that became self-sufficient when it comes to grain production and not just on rice alone. They made a huge progress over the last four decades, and it has been the primary contributor to the 33% GDP of the country. Hence, about 2/3 of employment in the country comes from the agriculture sector. There are 10 places in India that contributes largely to their overall rice output such as West Bengal of about 15.80%, followed by Andrha Pradesh, Uttar Pradesh, Punjab, Orissa, Tamil Nadu, Chattishgarh, Bihar, Karnataka, and Haryana.
1. China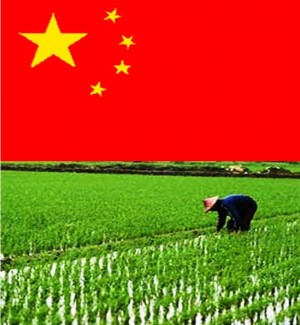 This is the most devoted nation in the whole world, and in Asia holds the title as a rice staple continent since it's their major food being served on the table compared to Western countries that eat other high-carb type of foods. Whether you are in the South or Northern Part of China, you would observe great abundance of rice where rice plantations are common, and climate really suits the country to produce not just this specific agricultural crop, but other grains. Hence, China holds to this long-time myth that rice was sold as a gift to the gods in lieu of animals. Moreover, they do not support as a whole the genetically engineered rice since they believe on its natural preservation, and this belief can be traced back 2,000 years ago. Hence, it has reached a total of 1,966 million of total metric tonne production of rice that placed and retained China's ranking.