Going into the Amusement Park is one of the best avenues to choose when thinking of spending some fun and quality time with family or friends, outdoors. Whether kids or adults are into arcades, prize games, or even exhilarating and scary rides, they can have all the most enjoyable time together knowing that these parks, along with its facilities, are maintained safe by great engineers. However, accidents do happen, and such places are no exception. And with the most recent ride malfunction at the Buena Park in California, where over 20 people have been suspended 300 feet above the air for 3 hours, you may even think twice if going to these parks are still worth trying. While this may shock most people, it is absolutely nothing compared to the top 10 worst amusement park accidents of all time, which can be read within this article.
10. Big Dipper at Krug Park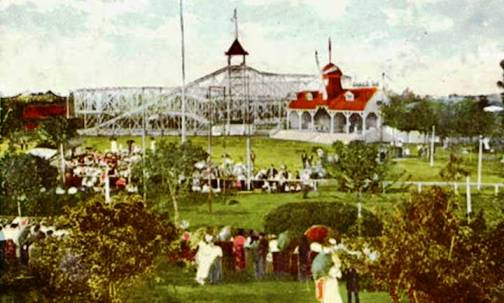 Back in the 1930s, the Krug Park was one of the most visited theme parks in the city of Omaha, in Nebraska, where the Big Dipper attracted so many visitors and thrill seekers in the process. All things were no longer the same when a tragedy changed it all. In July 24, 1930 at around 6:00pm, a bolt on the track became loose, and it injured over 17 different children and teens, while four of which have died after seeing the ride plunge to the ground. Ever since that day, the city government decided to ban all rollercoaster rides in Omaha, which affected the appeal and sales of Krug Park, thus forcing itself to shut down sometime in 1940.
9. Eagles Flight at Six Flags Magic Mountain
If you are riding over 50 feet from the ground and you are sitting on a gondola together with another person close to you, the only thing that can be done is to sit tight, enjoy the ride and surely, you will survive to tell the tale. This is not the case to a couple that had ridden the Eagles Flight way back in February 5 of 1978 where their gondola fell so high that the man actually died after the drop, with his partner being baldy injured. While you may think of this as an accident, it can be interesting to know that witnesses mentioned that their gondola was rocking before the incident happened; which may arouse strange and weird conclusions.
8. Kayak Experience at Action Park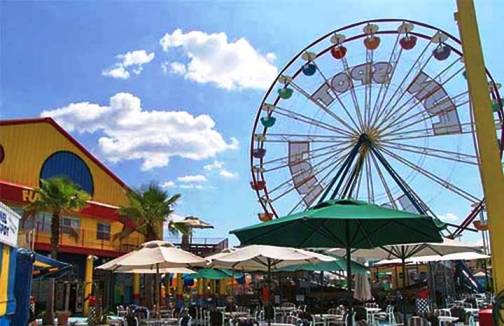 August 1, 1982 was not the best day for a family from Long Island when they tried to ride the Kayak Experience and see how things are like on the water. Everything could have been easy and convenient for them, except for the fact that the dad stepped on a grate and was electrocuted in the process, all because some of the wiring on the underwater fans caused some problems. Some of the family members were also shocked with the jolt, but the father was burned and brought hastily to the hospital. It was unfortunate though that he did not make it and he died of cardiac arrest due to the electric shock his body took from the water ride.
7. Big Thunder Mountain Railroad at Disneyland
Known to be one of the wildest rides in the wilderness, Big Thunder Mountain Railroad proved its moniker when a 22-year old man, by the name of Marcelo Torres, experienced the worst and the last ride of his life. On September 5, 2003, at the part of the track when the train made a sharp turn, one part of the train was detached and was misaligned, then was completely derailed by the time it reached the tunnel. Torres was then hit by one of the parts of the main locomotive upon impact, where the hit to his head and chest cost him his life.
6. Batman the Ride at Six Flags Over Georgia
You can lose your head when you are sitting in a speedy ride, where you can get dizzy or nauseated after the twists and turns. But what happened at Batman the Ride actually involved literally losing one's head, which was very tragic. This event occurred when a 17-year old kid found his way, along with his friend, into a restricted entrance so that he could get his hat, right after riding. Witnesses have mentioned that he forced his way in, into a place where he shouldn't have been in the first place. As he was on the search for his hat, his head was hit then he was decapitated, losing his head and dying in the process.
5. Abandoned Ferris Wheel in Russia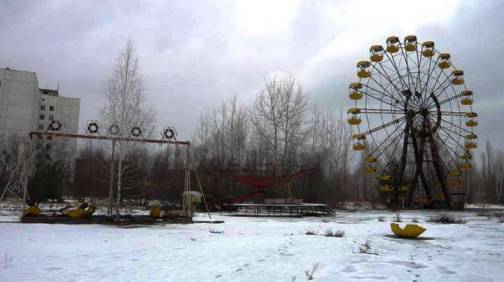 While it can be a rare encounter to ride the Ferris wheel all alone where you can switch chairs, in case you don't feel like it, it can be also kind of strange in a way. Things couldn't be weirder knowing that nobody but you was able to start it up… How will you even get down?! When the six-year old kid from Russia jumped of a six-foot fence just to ride an abandoned Ferris wheel, it was all so easy for him to jack it up. But things have turned from fun into frantic when he decided to switch chairs, while the ride was operating and he was midair. He was hanging for dear life, and lost his grip afterwards, causing him his death. What's worse was not his tragedy, but the behavior of the bystanders nearby. They were able to shoot a video of the incident but no one was helping the boy, where they even laughed at him and cracked jokes at what was occurring.
4. Superman Tower of Power at Six Flags Kentucky Kingdom
The incident happened on June 21, 2007 where a 13-year old girl, along with her friends, had taken ride in Six Flags Kentucky Kingdom, with Superman: Tower of Power, being the first ride of choice, in order to seek for the thrill that she and her friends wanted to experience. As the ride was going up, even just 20 feet above ground, they heard a whipping, jolting sound, and later saw that cables were falling down on them. Soon enough, they were covered with cables, and this little girl was caught a cable over her body, which then crushed some of her bones, created bruises and cuts at the time when the ride went down at a speedy drop. The girl survived and had her leg reattached, which was fortunate despite of the scary experience.
3. Mindbender at Galaxyland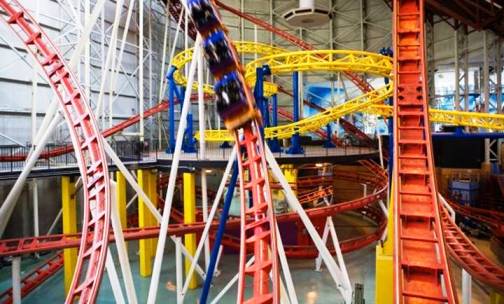 The Mindbender currently holds the world record for being the largest triple loop roller coaster ride that has been created for indoor use. And while it carries such an amazing reputation for being one of the best rides out there, it is also no stranger to stories of accidents and deaths. Things have changed on June 14, 1986 when some commotion happened and booming sounds were heard on the ride. At the time when the yellow train just completed the second loop and going to the third, the ride went flying after the wheels started to shake, killing three people, one being critically injured, and the other 12 have been stuck on the third upper loop for over 20 minutes. The ride is still in operation today, despite of the dark past.
2. Skyway Ride at Six Flags St. Louis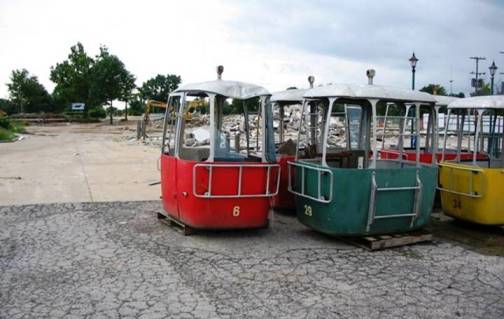 When a gondola car falls from the cables, it does not just drop off by chance, but there is always a reason why such accidents happen. It can be quite funny how a park spokesman mentions that it just fell off, while it actually took lives of over three different people, where one was heavily injured. It also compromised the situation of 100 different people who were riding in the other 27 cars that are included. Being stuck over 200 feet in the air is no joke, especially if you become stuck there for some time.
1. Space Journey at Overseas Chinese Town East
Going to space takes a lot of force and speed, in order to attain the highest peak of the encounter. While there are various space shuttle simulators created in amusement parks all over the world, there is one such simulator in China that cost the lives of six people, where ten others have been badly injured. Just imagine such a high-rising ride go plummet 50 feet, carrying all the people down with it, which goes to about 40 individuals in total. As the ride was simulating 2G force, just like riding a rocket upon launch, one of the cabins became loose, affecting other cabins.