Who would have thought that there are some people who are enjoying respect, and fame just because they have a strong resemblance and features of other famous celebrities. In fact, it's indeed common that you would have someone that has almost same replication as you although there is no really blood relation at all. Hence, what more if you would be compared with the Duchess of Cambridge, Catherine, who is popularly known as Kate Middleton. In fact, one of the Look-Alike individuals on this list has received more opportunities than being a waitress because everyone thought that she's the princess. Just before the wedding of the century took place between Kate Middleton and Prince William, there were various websites that organized a contest to find the Kate-Middleton look alike. There are tons of pictures sent, and even those people who have felt that they have strong features, and manners like the Duchess also sent their pictures wearing the almost same dresses that the princess worn in some occasions. Get to know these top 10 Look-Alike of Kate Middleton, wherein some of them are celebrities themselves, beauty titlists, and simple women in the community.
10. Georgia Kenneally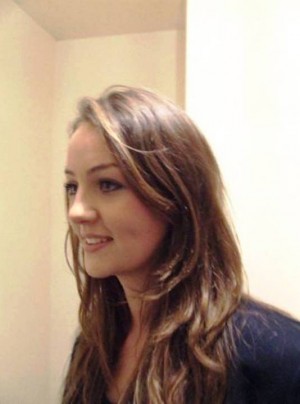 She was introduced as one of the Kate Middleton look-alikes through the Susan Scott look-alike contest which was established since 1979 in United Kingdom that aims to show the world some of the celebrities that also living behind the camera. She actually lives in Nottingham in United Kingdom, but she was born and raised in Woodford Green, Redbridge, United Kingdom. She began making appearances as Kate Middleton when the royal wedding was announced, and she was 19 years old during that time. She is studying at Nottingham Trent University majoring financial math. Her mom was the first one who noticed that she looks like Kate Middleton, and even convinced her to send her picture to prove that she looks like her. Nonetheless, the urgency was there because even in the restaurant where she's working at she also received the same comments from her customers. Indeed, when she made a decision, she went on a shooting for a day together with a Prince William look alike, and had some shots in London tube station.
9. Gabriella Munro Douglas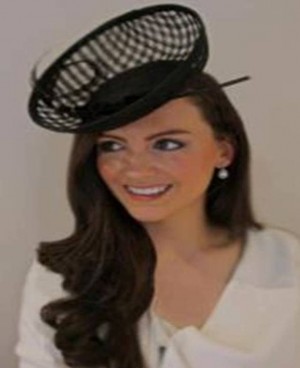 She received one of the highest votes from the people and she was considered as of the copyKates. In fact, she received much attention from the media, and she's enjoying the job of impersonating the princess. She lives in Egham, United Kingdom, and was declared as an official Kate Middelton look-alike in UK. She even made some appearances at BBC, Grazia, London Fashion Week, Marie Claire, and Sunday Times. She even confessed that she is also excited to meet the real princess, and she's a fan of her.
8. Melissa Pelz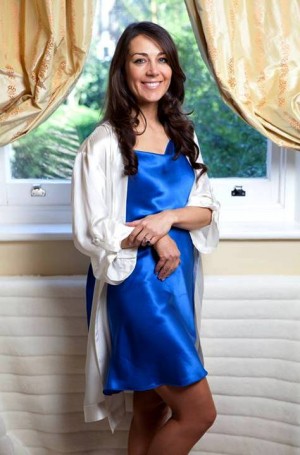 She is an entrepreneur herself who has decided to move to London although she's from California. She finished her MBA at the Columbia University, and she currently works at the Business Development + IR at Activum SG. Hence, she's popularly known as a loungewear designer, and at night she plays and acts as Kate Middleton. In fact, because of her too-close resemblance to the princess, she got an idea to create a royal bridal collection. She took advantage of the good comments from friends, and colleagues, and she was even included in the Susan Scott's agency that launched the Lookalikes. Despite that she was not rose in England; she has impressed the foreign press because of her dedication, and passion in her job that made her put-up the Ligne De Soie that offers limited collection of Royal Bridal Collection aside from her fulltime job.
7. Kathryn Bigelow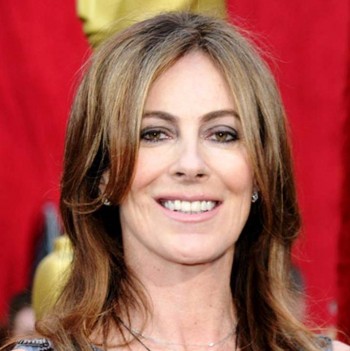 She might be a little mature than the ladies who are also included on this list, but definitely she possess the strong resemblance and personality of a Kate Middleton look-alike. Her complete name is Kathryn Ann Bigelow, and she's a director in film and television. She's already separated from her spouse James Cameron. She stands 5'11, and she had her fame with the following movies such asNear Dark, Point Break, and The Hurt Locker. She is also a producer, and a talented writer. She's grateful to her father for developing her major dream to become a successful painter wherein she even studied at San Francisco Art Institute wherein she spent most of her time in polishing and honing her skills as a painter. Nonetheless, she changed a career path, and went to filming, and successful patterns continued on her despite of the not-so-fulfilled love life on her end.
6. Sophie Moulds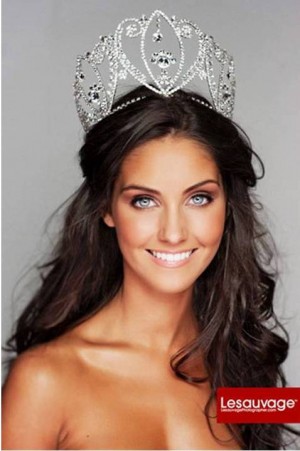 She could be the perfect look-alike of Kate Middleton because she went to compete to be a queen of the world. She assumed the second place on the recent Miss World which was held in China. She is just 19 years old and she outshines all other 116 candidates of the beauty pageant. She is taking a business course from the Cardiff University, and everyone was not just impressed with her performance during the pageant, but even her stunning beauty that considered as a striking copy of Kate. She was overwhelmed and at the same time honored to be compared with the next queen of Cambridge in one of her interviews. She even reaffirmed her admiration to the Duchess of Cambridge. She represented UK in this prestigious event wherein she carries the Miss World Europe 2012 and Miss UK 2012 beauty titles.
5. Lauren Conrad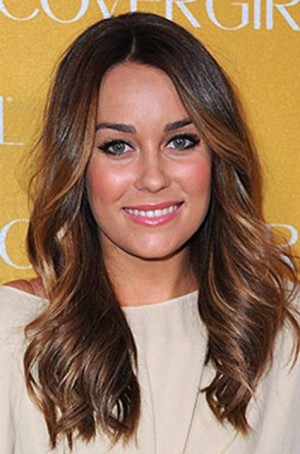 She is a 26-year old TV personality in the United States who is also an author and fashion designer. She became famous when she was introduced as one of the original members of the Laguna Beach: The Real Orange County. She also appeared in some movie and TV shows like Upcoming Lauren Conrad Series, The Hills, Life Happens, A Hollywood Ending and The Hills Live. She also launched her website laurencnrad.com where she showcases the fashion picks, selections, and collections. She's been active in TV and movies for about 8 years now since she started in 2004. Some people also notice a resemblance of Lauren Conrad from the princess although she feels flattered to be compared to her, but she did not feel like being a princess.
4. Kate Bevan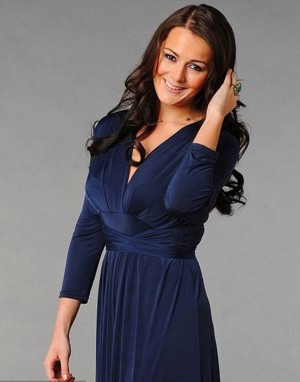 If you have happened to see her when you walked into the pharmacy counter and a Kate Middleton looked-alike attended to you with a smile, definitely back in 2009 to 2010, you had a personal encounter with the beautiful pharmaceutical assistant, Kate Bevan. It became more strong and apparent after the couple announces of their wedding, and the more people see her, the more she got a lot of attention from the people. Because of overwhelming attention that she gets from the people, she made a decision to quit from her job, and to be an impersonator of the future queen. She even took up lessons to adapt the West Midlands accent, so she could also speak like the princess, and not just be one of her look-alikes. Like Kate, she is also tall, slender, and has similarities in hair and facial features. Yes, the bad news is, she is already married to Nathan even before the world has drawn their attention to the princess.
3. Collete Mularkey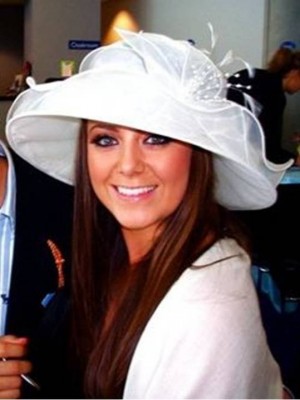 She is one of the best impersonators of the princess. In fact, she's been doing it as a job for good. She is actually part of the European Riverdance troupe, and a professional dancer herself. The only person who encouraged her to submit her photo from Susan's agency with their hunt for the next look alike of Kate Middleton was the mother of her boyfriend, Ben Martin who was 24 years old then. Hence, she forgot the idea that Ben's mother told her, and she continued working in a shop, and most of the customers who have seen her have reaffirmed what Ben's mother has stated. Who would believe that her boyfriend act as her trainer in her job as a Kate Middleton, she maintained her natural tan color by keeping it natural, and this 24-year old girl enjoys every fame and earnings that it brings to her.
2. Jodie Bredo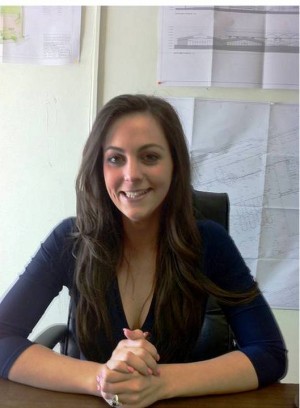 She shared in one of her interviews that whenever she looks at the mirror she still see herself, but whenever she looks at Kate Middleton pictures, she still see the same she. She feels weird at first, but what make things weirder for her is the attention and recognition that she gets, not because she's Jodie Bredo, but because people thought that she's the princess. In fact, it was her group of friends who actually confirmed that she's indeed a heaven sent resemblance of Kate, and because of that her friends sent a picture of her to Susan's agency wherein that time, were on hunt to look for Kate's copycat. Everything suddenly changed for her, she's simply living and working as a PA at Insurance Company, and then she started wearing what Kate wears, and acts like her. In fact, she feels like she's not working at all because she's making fun of being an impersonator, yet, earning bucks of money out of it. She even confessed that she never had a personal encounter of meeting the Duchess in person, but she studied a lot of her as she fulfills her work as her look-alike. In fact, in some of the videos online, she's the person who portrayed the role of the princess, and it was really fun watching her, and she shared the same amusements.
1. Heidi Agan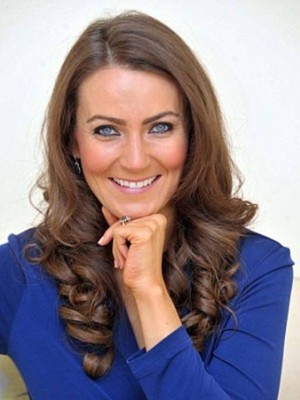 The 32-year old waitress quitted from her job, and accepted the $1,050 appearance as a Kate Middleton look alike, leaving away behind her earnings of $10 an hour. Of course, she has chosen a good job for her wherein no pressures at all, but the only challenge for her are to keep the glamour, and classiness that the princess portrays. Hence, she said that she's accepting this job, but she kiddingly uttered, she's not going to be topless, but she said if that would happen to her she would go to the police station because she said it was an invasion of privacy and she feels for Kate. She was actually working at Frankie and Benny and accepted more than 100 times bigger offer to her. In fact, majority of the patrons of restaurant have thought that the person who have served them was the princes, and some would even come up to her and ask her if she's Kate. In fact, her 3-year old daughter also thought that she is the princess when her daughter shown to her a magazine that featured the Duchess. She's not just the only one who got the contract, in fact, for the past years when the engagement of the prince to Kate came in, there were several women who submitted their photos, hoping that they'll get the job at Susan Scott Lookalikes agency.