Every year, CNN is looking for ordinary people who have extraordinary qualities and attributes when it comes to serving their fellowmen and becoming involved in the shaping of lives that are being touched. When CNN Heroes started in 2008, it had the desire of recognizing the contributions of everyday people who are trying to change the world in their own little way. After all, no righteous effort goes unrecognized; and this has been proven with one of the world's best media group that does the search and covers the individuals who do great in their community and in their country. Although CNN has only presented their nominees for this year's Heroes, it can be assessed that one of the top 10 nominees for CNN Heroes of 2012 will become the champion, not just based on votes, but also based on their performance and contributions.
10. Mary Cortani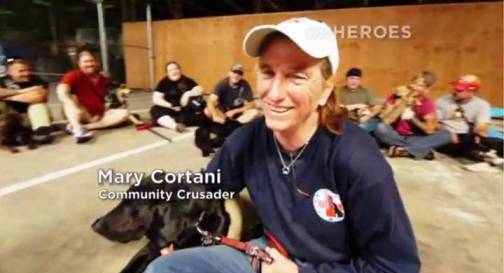 Although you may think that war veterans are all tough, strong, and courageous, little does people know that they also suffer from stress that had been brought by traumas acquired from the noise and violence of war. They become paranoid and everything they see and hear reminds them of a place that they wanted to escape from, in the first place, a warzone that dwells in their conscious mind. Knowing the situation of such individuals, Mary Cortani established a non-profit organization that is dedicated in training service dogs to become companions and stress relievers. Operation Freedom Paws was developed in order to free veterans from the hidden wounds of war, and live a better life with canine buddies, through cultivating feelings of safety, security, and responsibility.
9. Pushpa Basnet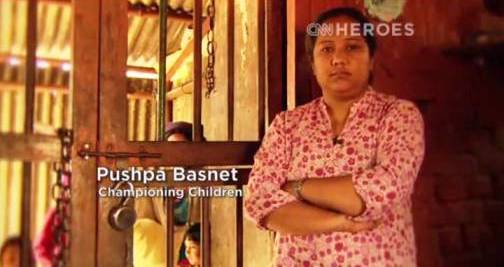 There is one culture in Nepal that affects the children of imprisoned parents where they must choose whether they would bring along their child in the prison or they end up wandering aimlessly on the streets and have a life of their own, in case that there is no one to watch over them. Due to such worry with the lives of these innocent kids, Pushpa Basnet, 28, chose the selfless part of being a housemother to over 40 children in her two-storey home. She mentioned that it would be so unfair for children to receive harsh treatment in prison cells knowing that they have not done anything wrong that would offend the society or the government. Because of this concern, it became a mission for her to make sure that no child would grow inside the prison walls.
8. Connie Siskowski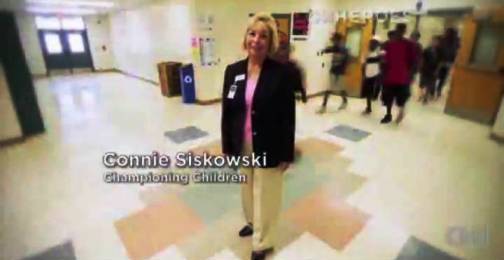 Caregiver service is known to be very expensive, especially to older members of the community that wanted to ask for full-time assistance from registered nurses or medical practitioners. However, when a loved one has no one to turn to, they rely on the support and help of their children, where they are helped by doing lots of home chores, and even assisting them to take their medicines, have a bath, and even cleaning out every mess made. Majority of kids who dwell in this situation think that taking care of their parents and loved ones are more important than studying. Connie Siskowski of the American Society of Caregiving Youth believes otherwise, which is why her organization is providing assistance and study sessions for these children so that they are not left out, despite of giving their time to those who matters most to them. She had experienced the same thing, where she even woke up at 2am one time, and finding out that he died. This event shaped her professional career and her passion to help those kids whose education is compromised.
7. Thulani Madondo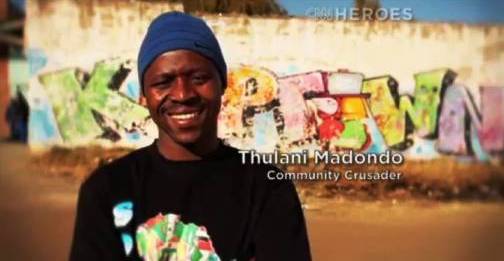 Kliptown is known to be one of the ironies in Africa as this slum community, populated by over 40,000 people, is found just 15 miles away from Johannesburg. This is the place where Thulani Madondo lived all of his days where he had experienced firsthand, the struggles that kids like him encounter, especially when it comes to having decent education. Although his other siblings have been forced to drop out of high school due to financial challenges, he did not allow it to get the best of him. He washed cars, and even worked as a stock boy in order to sustain his educational expenses. It was already difficult in high school and definitely worse in college. He was never able to study in a university, which opted him and the other students to create an organization that would assist and support the needs of those who have encountered his same trials. KYP now accommodates over 400 kids where they have access to a library, 300 internet-ready laptops, and other after school activities that enrich culture, music, the arts, and others. It was Kliptown helping Kliptown, and Madondo helped fulfilled this promise.
6. Scott Strode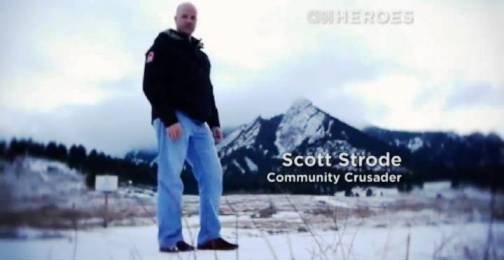 Perhaps one of the best teachers and support systems are those individuals who have been there and felt what it was like to be in somebody else's shoes. Scott Strode used to be a drug addict and a drunkard, and he was never shy admitting such a mistake in his life. In fact, he accepts the fact that if was not for his realization and retrospection, he would have been found by his mother, lying dead and overdosed in the bathroom. He decided to let it all go, where he found it very difficult for him to give up his friends that drink and use drugs. He resorted into working out at the gym, and he found out that all of the people around him are all sober. It was at this time that he no longer thought of drugs or alcohol and focused on matters that are important to him and his life. It was this moment that he thought of sharing his enlightenment, through the establishment of the Phoenix Multisport. The natural high of feeling the adrenaline rushing through engaging sports activities was his way of providing a coping mechanism for those who have issues with drugs and alcohol. And what's even more interesting is that almost all of the equipments, regardless of the activity of interest, are free of charge.
5. Wanda Butts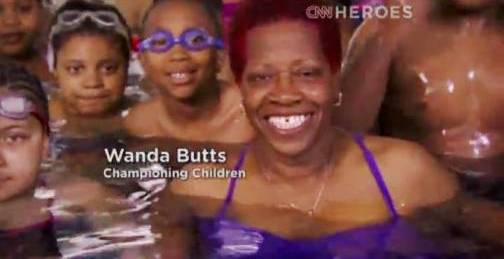 Everything that she does for the children these days is all due to one event that shattered her heart and changed her life forever. Wanda Butts was shaken with her son's tragedy that took his life while rafting with friends, who fell off the raft and drowned, just like that. Just like any other mother, she became concerned of her son's safety, knowing that the streets can be cruel. But she did not anticipate that her child's lack of knowledge with water safety would end his life, which she had regretted for some time. While she may not be able to bring back the life of her boy, she made a pledge to teach young boys and girls of water safety. She established the Josh Project in Toledo, Ohio, although she had a fear of water also, which she fought and overcome previously, to help children, especially minorities, have the knowledge necessary for survival.
4. Leo McCarthy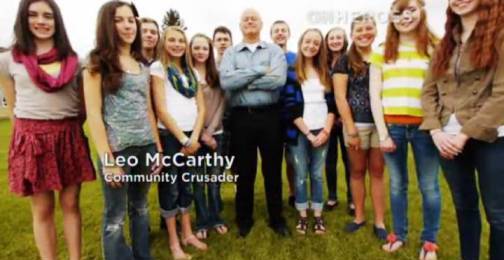 Losing a loved one can be a tragic experience, but nothing can be more heartbreaking knowing that people who are close to you had their lives taken away due to the negligence and ignorance of others. Leo McCarthy lost her daughter, Mariah, when a drunken 20-year-old was driving a car and hit her under the influence of alcohol. Although it was lucky enough that two of her friends have survived the tragic event, the loss was still grievous and too much to bear. However, he chose the better part and took strength of the event, even challenging the youth during his daughter's eulogy to stick with him and drugs, alcoholism, and community service involvement are taken care of. Mariah's Challenge is all about encouraging minors to not drink before they turn 21 and they can get a scholarship grant.
3. Catalina Escobar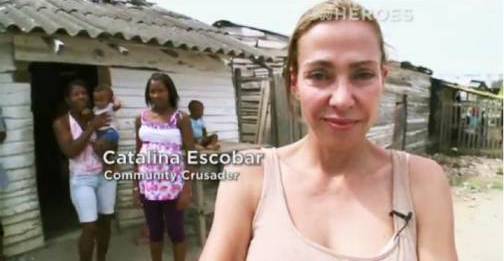 When she was younger, Catalina Escobar worked as a volunteer at one of the largest hospitals in Colombia, located in Cartagena where she experienced the turning point of her life, in deciding to help with young girls who experience early pregnancy. While doing her duty in the said hospital, she carried a 12-day-old-boy that died in her arms, which was labored by a teenage mother who had no money. The event became even more remorseful for her when she realized that the death could have been avoided, if the girl had $30, which she had in her pocket at the time. She also felt the same loss when her 16-month old child fell off the balcony and died, stirring in her the feelings of a mother who cannot do much to save a child that is just as precious. Due to this event, she raised the Juan Felipe Gomez Escobar Foundation, named after her late child, in order to lower down the mortality rate of babies dying in hospitals, and to break the cycle of poverty by educating, providing skills training, and giving counsel to young mothers on how to have a better life, which would lead them away from sorrow and misery.
2. Razia Jan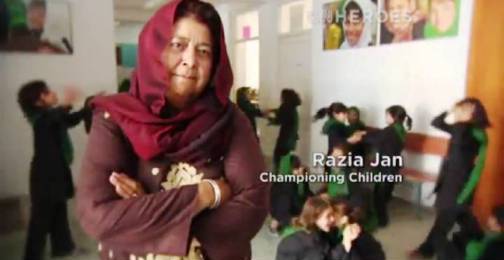 Everyone knew of Afghanistan as a place of war and fighting; and this was no different to CNN Hero Razia Jan, who pursues in educating young girls outside of Kabul. If there is anything that terrorists hate aside from the United States, it is that women and young girls receive the privilege of being educated and have their rights exercised to be equal to that of men's. The hate is so bad that if schools are not thrown hand grenades, evil forces either poison the water nearby or throw acid water at a girl's face. Despite of the maltreatment however, Jan did not lose hope and quit her pursuit of giving a better future for little women. She established the Zabuli Education Center that accommodates 354 girls, fit into 14 classrooms divided in a two-storey building, and all that is in here is the endowment of knowledge for those who are in need of it.
1. Malya Villard-Appolon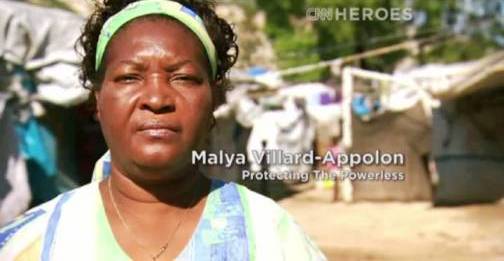 KOFAVIV, which stands for Komisyon Fanm Viktim pou Viktim (Commission of Women Victims for Victims) in Haiti, has been developed in order to protect women who become victims of rape and other forms of sexual violence. While Villard-Appolon established this institution for those Haitian women who are silenced by oppressors with a threat to life, she perfectly knows how it was like to not have justice serve its hands for those who have been victimized by these kinds of crimes. When she was younger, she had been gang raped twice, her husband was killed while protecting her from rapists, and even her 14-year-old daughter was raped while staying inside the displacement camp, which was even more tragic for her. She asked for the assistance of the police and no one gave aid to her situation. She even testified in front of the United Nations Human Rights Council, a feat that cannot be done by just anyone, but nothing still happened. So she took matters into her own hands, knowing that women in Haiti will help other women. And so KOFAVIV was in full force, and the organization even provides legal assistance with no charge, making sure that sisters, mothers, babies, and girls are protected from this ever prevalent issue that continues to exist in the country.