When one hears the word sexy, it is usually attributed to feminine physical figures, but as time progresses, this word does not only define women in general, but the overall masculinity of men. There are different concepts, precepts, and significant attributions when one tries to elucidate this word in a much refine and dignify frame. Hence, in a literal way of looking at it, it covers overall physical impressions from the facial features down to the substantial details in order to arrive to the true meaning of the word sexy. In fact, there are various synonymous words related to it such as flirtatious, sensual, suggestive, seductive, and others. Hence, there are more to that if one would take the literal, and common meaning of it like hot, fond, crush, romantic, loving and so many positive words which also gives the same designation that one is indeed sexy. The Glamour Magazine in United Kingdom already released the newest list of the top 10 Sexiest Men in 2012. In fact, it contains 100 men, wherein, majority of them were hot and hunk male celebrities. The result was based on what women find sexy in men in general since it's a women magazine, the general crowd of ladies have much to say and contribute on this final output.
10. Henry Cavill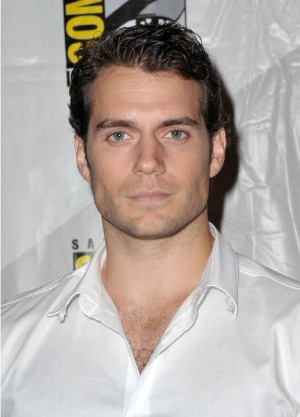 Last year, Henry Cavill was ranked #15 when Glamour Magazine released its official list of sexiest men in 2011, but the 10th spot was occupied by Prince Harry, but not this year, because Henry got this spot for him. He is only 29 years old, and he is a popular actor in Great Britain. He was born and raised on Bailiwick of Jersey, Channel Islands. He has joined the acting field in 2001, and has been active in playing important roles in various films in the past. In fact, his upcoming movie that will be released in 2013 is the Man of Steel where he played Superman. His first film was Laguna, where he assumed a major role of Thomas Aprea, and has been active in major lead roles in various television series since 2007. It did not affect his separation at all with his fiancée Ellen Whitaker his inclusion on this list, and being part of the top 10 sexiest men in 2012.
9. James McAvoy
The number 9 spot was given to Jared Followill last year, while James McAvoy ranked #14 on the official list of sexiest men in 2011. He is a Scottish screen and stage actor who made his way in this film when he was given the opportunity to be part of The Near Room in 1995, and he was only 15 that time. Since then he became active as a voice and stage actor. He married Anne Marie Duff in 2006, and he continued channeling his successes not just on television, but on major films. He has an upcoming movie in 2013 which is entitled Trance where he plays Simon, and be the voice ofEnjie Benjy for the movie that will be released in 2014, Engie Benjy The Movie: Down the Mine.
8. Paul Wesley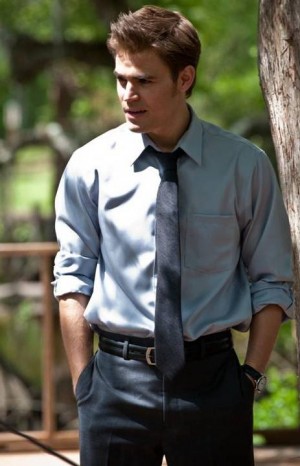 He went up from number 59 ranking in 2011 list of sexiest men to number 8 this year. This position was actually awarded to Garrett Hedlund on last year's list, but he was given a different spot this year. He is only 30 years old, and he has reached his popularity when he became part of the TV series The Vampire Diaries and Fallen. In fact, he got his first acting award for television as American best actor because of his role as Stefan Salvatore. To those who are still dreaming of him, stop it now, because he already married Torrey DeVitto in April 2011 after 4 years of dating.
7. Taylor Lautner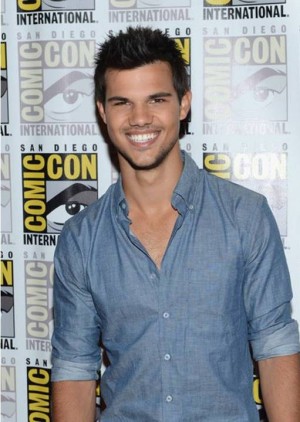 He was in number 2 spot last year, and this spot belongs to Alexander Skarsgard last year. He went down 5 steps behind from his original ranking, but it doesn't mean that he is less likable and appealing. He is not just hot, but he is one of the millionaires at his age. He is just 20 years old, but he is not just an actor, but also a martial artist, model, and a voice actor. He became active in the acting field when his family moved to Los Angeles in 2001. Hence, his fame soon to rise when he was included in the Breakthrough and the Twilight Series up to 2009. Hence, he made a comeback doing the series of Twilight in 2010 along with other projects. In fact, he got his first award as a Male Breakout Performance for the Twilight movie.
6. Robert Downey Jr.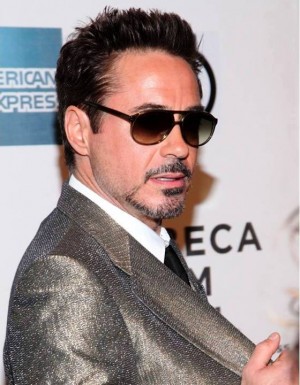 He was not included in the official top 70 sexiest men in 2011, but it was a big surprise for everyone when he got this 6th spot which actually owned by Gerard Butler last year. He might be in a married status already, but it doesn't make him less in the realms of sexiness. In fact, he could still complete, and has maintained his figure and charm at 47. In fact, he married twice, first with Deborah Falconer in 1992, and it ended in 2004, and by 2005 he married Susan Levin. He has been acting since he was 5 years old, and he earned millions out of his craft. Indeed, he is not just a multi-talented person as an actor and a film producer. Expect more of his muscles as you watch him in the upcoming Iron Man 3 that will be shown in cinemas in 2013.
5. Benedict Cumberbatch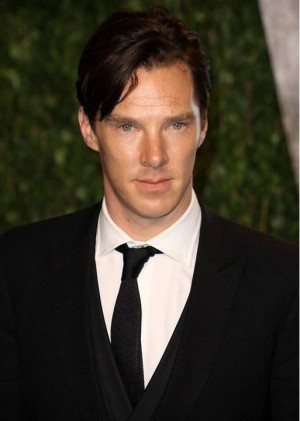 He was in number 33 spot last year, and this spot was taken by Zac Efron last year. He is still a bachelor at his age of 36, but there's a rumor that he's dating Liv Tyler especially when was spotted in a party with her. He joined the bandwagon of acting field in 2001, and he has been making his name since then especially in various nominations that he received. His first award was the Best Performance by an Actor for the Golden Nymph for Television Films for Hawking in 2004. Hence, there are more movies coming for him in 2013 which would make his visibility apparent to the public.
4. Michael Fassbender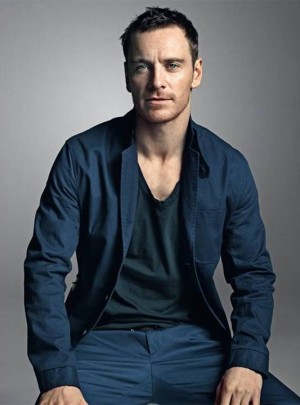 David Beckham lost this spot to Michael Fassbender who ranked # 31 on last year's list. He is a native German and Irish, and has been active as an actor since 1994. Would you believe that he's still single and maintaining his bachelor status. He became popular with his three major roles in the films like X-Men First Class 2011, Inglorious Basterds 2009, and Promotheus this year. His first appearance was made on the TV miniseries Band of Brothers and his first movie role as Stelios in the movie 300 in 2007. He also won an Academy Award this year in the film Shame.
3. Johny Depp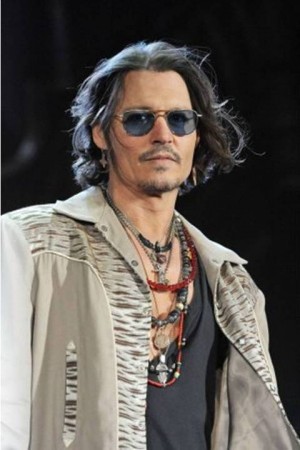 Aside from Robert Pattinson, Johnny Depp has retained his 2011 position on this magazine yearly list of sexiest men. He is now single after his marriage with Lori Anne Allison came to finality in 1986. Recently, he and Vanessa Paradis had split, and there are rumors that he is dating Amber Heard, but it's yet to be confirmed. He cannot even reveal if he would stay single especially that he's already 49 years old although he has children from his former wife, but he is keeping the image of one of the hottest men in the world. He had a humble beginning before reaching his state, and he remembered working different odd jobs before he finally had his luck in 1987 TV series 21 Jump Street. He has received various awards for his unparallel acting craft since 1996 which made him a versatile actor aside from a known producer and a musician.
2. Tom Hiddleston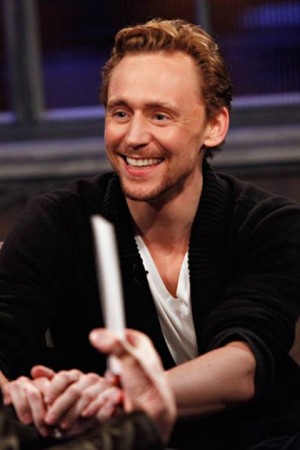 He was never included on the top 70 sexiest men in 2011 list that Glamour Magazine released last year, but it is one of the big surprised to the people when he got the 2nd highest spot on this list this year. His liking or introduction to acting has actually served as a channel for him to distress himself from the ill effects of his parents' divorce in 2001. In fact, he was able to complete a degree at the University of Cambridge and at Royal Academy of Dramatic Art in 2005. He was spotted during the production of A Streetcar Named Desire while he was in his second term at Cambridge by Lorraine Hamilton. His first acting award did not come to him during his early years in this field, but just received the Rising Star Award for Richard Attenborough UK Regional Film Critics. He still enjoys his singleness at 31.
1. Robert Pattinson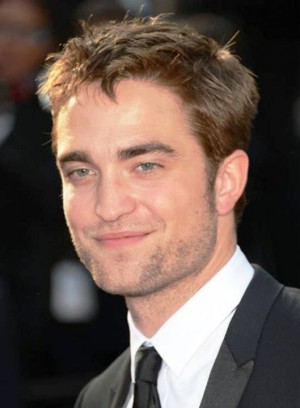 He has retained for three consecutive years the title of the hottest man in the world since 2010. Despite of the scandal that his girlfriend had recently, he has maintained the composure, and the stability of his career. In fact, he has $64 million net worth for 2012, and at 26, he has achieved so much. He's enjoying the fame, the wealth, and it's still a query for all if he has already gotten back to Kristen Stewart especially that he has a reprised role as an Edward Cullen on Twilight: Breaking Dawn 2. His success did not start in an instant although he was already modeling when he was 12 years old although he shared that it was not a successful work for him because he did not look masculine that time. He also portrayed supporting roles, but what gave him a breaking role was when he played an Edward Cullin role in the movie Twilight.